Your feet are your foundation.  What does your foundation look like?  Is it collapsing inward like a sinkhole (pronation)?  Are your toes curled up like a buckling sidewalk (hammer toes)?  Does it look like you are standing on a mudslide (foot smear)?  Would you build your dream home on a foundation like these?  Of course, you wouldn't.  If you did, your home would experience unnecessary stress not only to the foundation but to the walls, the roof and everything in between.  It's similar with the human body if your foundation (feet) are compromised, your knees, hips, and the pelvic floor will suffer.  When your toes are spread, you have a wider  foundation to support the whole body.
Your feet are kind of like a bridge in the way that a bridge isn't supported in the center of the arch (think arch support insole).  Like with the bridge, the ends help support the arch.  Your feet are beautifully designed, and if you give them a chance to do what they were designed to do, there is no need for expensive orthotics or arch supports.
Did you know that 25 percent of the muscles and bones are from the ankle down? Unfortunately,  we don't utilize this amazing design because our feet are usually stuffed in stiff narrow shoes!  The feet are dynamic and should be able to mold around stones and terrain without causing stress on the knees and hips, but since our feet are confined in shoes, they're not able to absorb what is beneath them.  Instead, the whole foot moves as one unit and the ankles, knees and hips suffer.
Several years ago I had a Morton's Neuroma.  Holy Cow, it was painful!  I experienced a shooting pain from the ball of my foot that traveled out my third and fourth toes.  Morton's neuroma may occur in response to irritation, injury or pressure.  My doctor prescribed orthotics at $200 a pair and said that I would need to get new orthotics every two years.  He also said that orthotics wouldn't fix the problem; it was like using crutches that I would have to rely on…forever.  That would amount to around $5000 over the next 47 years. (I know exactly when I'm going to die because an app on the internet told me).  Surgery and injections were another option.  No thanks.
And then I found Correct Toes™ toe spacers (price $65), which in addition to changing my footwear fixed the issue immediately.  It has also helped with my balance and "rooting" in my Chi Kung practice.  I tried other  toe spacers that were made out of plastic, but I couldn't wear them in shoes, and it was impossible to walk in them.  You get the most benefit out of toe spacers if you wear them while walking.
Correct Toes, if used properly, will help correct or prevent:
Bunions
Corns
Ingrown toenails
Heel pain
Plantar fasciosis
Neuromas
Lower leg pain
Runners knee
Capsulitis
Tailor's bunions
My Correct Toes™ review:
Sorry, the special mentioned in the video is no longer available.
This is what Northwest Foot and Ankle Clinic has to say about Correct Toes™:
Correct Toes™ go beyond spacing your toes.  Correct Toes™ is a podiatrist designed product that places your toes in the correct position in relation to the ground and to one another.
Dr. Ray McClanahan, a podiatric physician, or foot doctor, designed Correct Toes.  Dr. McClanahan is an expert in foot anatomy and human physiology.  Correct Toes are clinically tested on hundreds of patients, with outstanding results.
Correct Toes are different from other toe spacers on the market because they are designed to be worn in shoes during weight bearing activity. You must get shoes with a wide toe box. You can also wear them barefoot or under your socks.
Correct Toes are constructed with medical grade silicone, which makes them flexible and durable.
Correct Toes promote balance.  This is incredibly useful in yoga and is helpful in Parkinson's disease.
Correct Toes are made in the USA!
When used according to package instructions, Correct Toes offers customers a method of permanently fixing foot and ankle ailments, without having to resort to custom orthotics ($$-hundreds) or surgery ($$$-thousands). Correct Toes are a tremendously reasonably priced alternative.
I recommend the  Correct Toes with the Fix Your Feet DVD (click on the blue links to buy).  The Fix Your Feet DVD is a Restorative Exercise™ DVD  by Katy Bowman, biomechanist. The DVD has gentle prescription exercises for plantar fasciosis, bunions, hammer toes, neuromas, neuropathy, runner's feet repair, and shin splints.
Made in Oregon. Free Shipping. 30-day return policy.
Don't forget to wear shoes that are:
flexible (lets your feet go through their full range of motion)
flat (no positive heel)
have a wide toe box (you should be able to spread your toes)
and shoes without a toe spring (when the toe box is elevated)
Update 12-21-13 : There is a new smaller size available.  Recommended for children size 1 and up and women's shoe size 5-7.
This video compares the small to the medium. The Medium previously was called small/medium.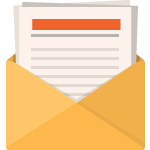 Free Womb Care ebook when you subscribe to the Alignment Monkey Newsletter!
Never miss a post. Be the first to hear about new online courses and free webinars.