I had the entire day off today, so I decided to give myself a "spa day" with all the things that nourish me. I used to think I had to get away and spend $$$ at a spa to get some self-care time in. I now find it's the simple things that truly nourish me, things that I can weave into every day.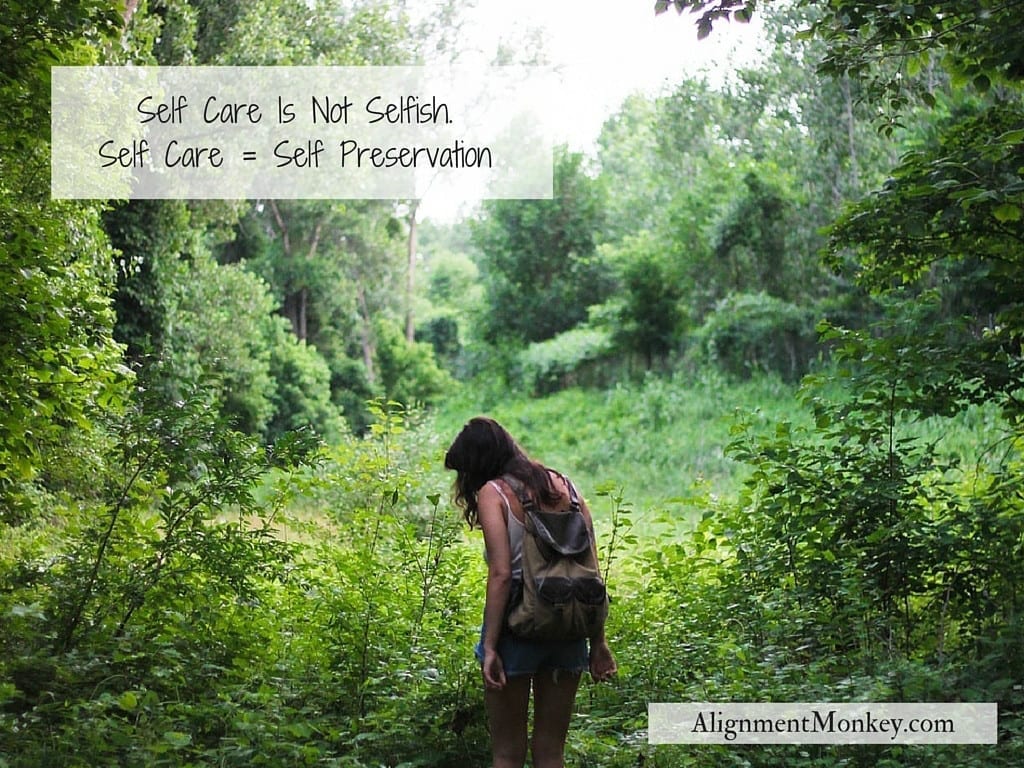 Here are a few ways I weave Self-Care into my day:
Wake naturally without an alarm clock around 5 or 5:30 AM. I love how peaceful it is in the morning.
Name 3 things I'm grateful for before getting out of bed.
Drink a big glass of lemon water after brushing my teeth.
Make a cup of green tea. My favorite is Matcha.
Hang in multiple ways from my pull-up bar and do Chi Kung while tea is steeping. (4 minutes). This is also nice to do during computer breaks.
Do 30 Wim Hof breaths  (1 minute)
Take a cold shower. Right now I start with warm and end with cold. Cold showers boost immunity and alertness and the cold feels soooo good on my head.
Breakfast smoothie:
1 C water, or tea
1 handful of spinach
2 T. ground flax seed
1/2 avocado
1/4 C. frozen blueberries
1 teaspoon Camu Camu powder
1 scoop whey protein powder from grass fed cows
2-hour walk up and around to Mt Tabor making sure I get a multitude of movement nutrients. While walking, I listened to my favorite podcasts for an hour while in the city and then an hour listening to the birds and the rain once in the woods. I collected a fallen Douglas Fir branch to make a tea for later. Douglas Fir has anti-inflammatory benefits, is good for low-grade coughs and the young tips are high in vitamin C and taste mildly like fresh grapefruit. I like the grounding and cleansing feeling I get from drinking in the essence of the tree. I often add sprigs of it to my water bottle when hiking.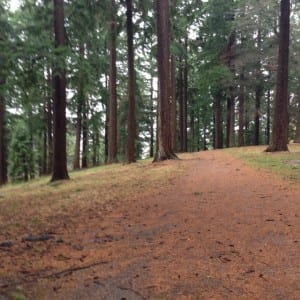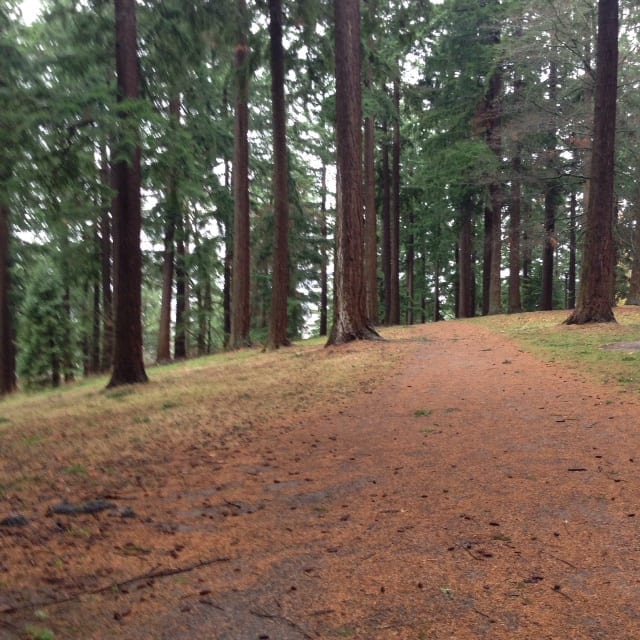 I love that I can be in a forested park within a short 2.5-mile walk from my house. It's impossible to be in a bad mood after walking in this park.
Tell someone how much you love and appreciate them. Loving kindness has an immediate positive effect on the immune system and is good for the heart.
Bake. I like these Cranberry Walnut Muffins. I didn't have almond meal, so I ground up gluten free oats into a powder. They are were delicious!
I drink a quart of nourishing herbal infusion a day. My favorite is Stinging Nettles. Nettles are a nutritive herb high in iron and other minerals and also act as a vascular tonic. Other nourishing infusions I like are Linden, Red Clover, Oat Straw and Red Raspberry Leaf.
Belly massage and Psoas Release on my BioMat.
Do an Alignment Snack.

Retreat

 to

my cave with my castor oil pack on my belly and read my Herbal Medicine for Women textbook or another favorite book.
Fall asleep by 9 PM. It gets dark here around 5 PM this time of year, so I make sure I switch to amber lights and turn the computer off no later than 7 PM.
I'd like to hear how you weave self-care into your day?