Hands On Health, Healing The Maya Way Class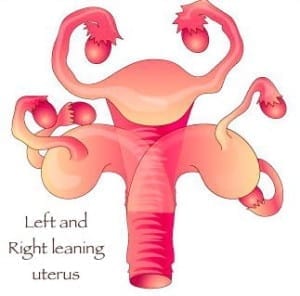 Demonstrating Uterine Ligaments With
The
Ute Suit!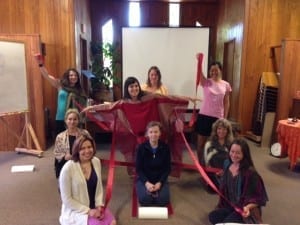 UPCOMING CLASS: Portland, Oregon October 18th 9AM- 5PM Register HERE.
This introductory, one day course provides the participant with a fundamental overview of the anatomy and physiology of the abdominal cavity, history and lineage of the Arvigo techniques and hands-on application of the techniques for one's self.
This course does not qualify the Professional Practitioner to advance on to Professional Care Training.  Self-Care Training is a prerequisite for advancement to Professional Care Training.
If you have any of the following symptoms or just want to learn how to better care for your reproductive and digestive organs, this class may be for you.
Painful or irregular menstrual cycle                 
Fertility challenges
PMS
Pelvic congestion
Tilted or prolapsed uterus
Frequent urination
Headaches/dizziness with periods
Constipation or digestive complaints
Ovarian cysts or fibroids
Based on thirty years experience and training in massage, naprapathy, herbology, and spiritual healing, Dr. Rosita Arvigo, DN developed these techniques which now bear her name. This modality incorporates a holistic approach to health care. Dr Arvigo has now lived in Central America for over thirty years, where she studied with various traditional healers, the most notable being Don Elijio Panti, the renowned Maya Shaman of Belize.
This class provides 7 CEU's to LMTs and 8 PDA Points, NCCAOM # ACHB 726-004 to acupuncturists. This course is for anyone interested in learning how to better care for themselves.
If you would like to host a Hands-On Health, Healing the Maya Way or Level One training please contact me using the form below.
The tuition cost of the Hands on Health, Healing the Maya Way is $145 or $125 with the early bird special. A portion of the class fee is tithed to the Ix Chel Tropical Research Foundation. Early Bird Special expires October 4th 2015.
If you host a class in the Portland area with at least 8 paying students you will get to take the class for free. 
UPCOMING CLASS: Portland, Oregon October 18th 9AM- 5PM Register HERE.