Dr. Christiane Northrup once told me  "Be the egg, not the sperm."   That moment was so profound for me it was kind of like when I  first heard Bruce Lee say, "Be like water, my friend."  I was like, "F*#@ yeah, be the egg, my friend!"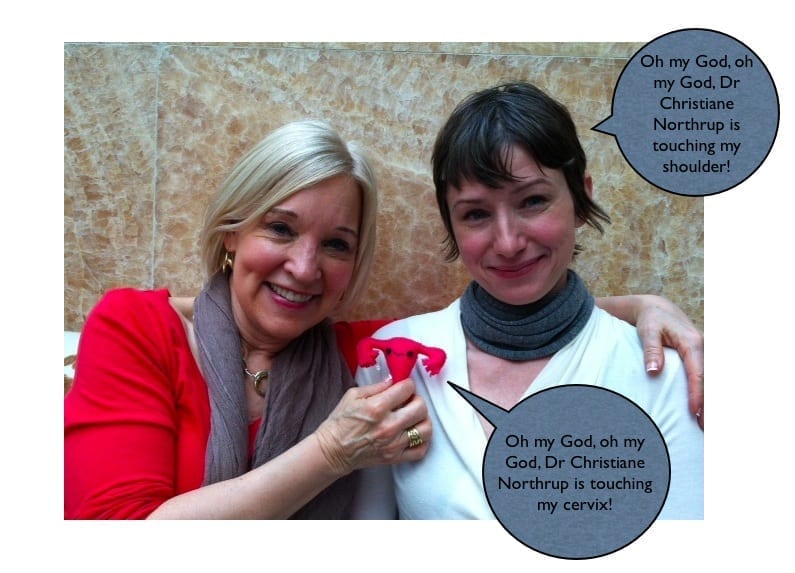 The egg shows up with its radiant light, it doesn't frantically go out looking for the sperm. The 250 million or so sperm seeks out the one egg. To "be the egg" means to let your inner light shine by being your authentic self. Do what you love to do and your students, clients, friends, and opportunities will show up. Accept yourself for the unique individual you are and allow the creative fire to move through you becoming the light others are attracted to. Being like water, or being the egg requires you letting go of resistance. Sounds freeing, doesn't it?
You're a Good Egg
Fetal ovaries contain about 20 million eggs! The majority die before birth; at birth, only 1 million eggs survive. By the time a girl reaches puberty less than 1% of the eggs survive (about 40,000). Of those 40,000 only about 400 will be released during ovulation in her lifetime. That means you were one of those 20 million eggs that were inside your mom's ovaries when she was inside your grandma's womb! Don't you feel special? You should!
It turns out that stem cells within the ovary are capable of producing new eggs!  Pretty dang remarkable, isn't it? Read more in the article Eggs unlimited: an extraordinary tale of scientific discovery.
I've known several women who were extremely stressed out and depressed because of their AMH levels. I'm sure the stress from the lab results doesn't help with their ability to conceive. This study may change how we view AMH levels. "Among women attempting to conceive naturally, diminished ovarian reserve was not associated with infertility; women should be cautioned against using AMH levels to assess their current fertility." https://jamanetwork.com/journ…/jama/article-abstract/2656811